Seneca

Hill's Private High School Program
Preparing young adults for university and post-secondary success 
There is nothing more important than providing your children with every possible advantage to reach their full potential as they advance in their education. No matter what their academic or career aspirations are, Seneca Hill Private High School can support and nurture them along their path with university preparation courses in the academic stream and open courses that are appropriate for all students regardless of their post-secondary destination.
Private High School Courses
Grade 9
English / ESL *
Canadian Geography *
Mathematics *
Science *
French *
Healthy Active Living *
Computer Science *
Music
Visual Arts
Dramatic Arts
**Actual course offerings may vary year to year depending on student demand.
Grade 10
English / ESL *
Canadian History *
Mathematics *
Science *
Civics & Career Studies *
French
Healthy Active Living
Computer Science
Introduction to Business
Music
Visual Arts
Dramatic Arts
Grade 11
English*
Math
Biology
Chemistry
Physics
French
Accounting
Wold History
Canadian Law
Computer Science
Anthropology, Psychology, Sociology
Dramatic Arts
Visual Arts
Journalism
Healthy Active Living
Grade 12
English*
Data Management
Calculus
Biology
Chemistry
Physics
Math Functions
Computer Science
International Business
Dramatic Arts
Visual Arts
Literature
Canadian and International Law
Philosophy
Writer's Craft
Kinesiology
Seneca Hill reserves the right to alter, at any time, the course selections described here by adding or removing courses or by revising the timetable to meet changing circumstances.
Compulsory courses are marked with an asterisk.
Small Class Sizes
Providing your child with the attention and guidance necessary starts with our commitment to small class sizes. With fewer children than public school in each class, teachers can focus on the needs of each unique child. 
Personal Goal-Setting
What is a priority for your child may be different than his or her peers. We work closely with parents, teachers and each child individually to set personal goals, set strategies to achieve these goals,  and reflect on progress made month over month.
Bully-Free-Zone
By creating a culture where everyone belongs, bullying is less of a problem. Our school prides itself with the values of inclusion and friendship for all students, despite their age, race, culture, religion, etc. We offer a place where all our students can feel safe and focus on their growth and development.
Choose between in-person and virtual classes:
Comprehensive safety protocols for
in-person attendance
Staggered pick-up and drop-off times
Mandatory mask requirements for all teachers, staff, adults and
students over the age of 4
Physical distancing decals in common areas
Limited class sizes with mandatory physical distancing procedures
Children will be kept with their classmates to help limit exposure while
encouraging social interaction among their peers
Abundant hand sanitizer stations throughout the school

Firm no-sharing policy of school supplies

Increased cleaning and sanitization schedules
Teacher-led virtual classrooms with
face-to-face learning

A dedicated teacher with full day learning from 9am until 3pm
Focused attention and daily support

Socialization time among their class

Ample participation opportunities

Full coverage of the curriculum, including testing and exams

Extracurricular activities
Tutoring at Seneca Hill Private High School
Tutoring is available to students who wish to have extra help in areas of difficulty, and teachers recommend senior students who excel in their studies as tutors. Students and tutors decide on a time that is mutually convenient, and the tutoring continues for as long as the student requires it.
T
alk to us about your private high school goals
Please help us to fully understand the best ways to help your child succeed in all areas of their high school education, to grow as an individual and to prepare for their future.
Call us at 416.499.8790 or email us at [email protected], and let's put together an academic plan to bring out the best in your child.
Understanding private school costs
Tuition: All Grades
| | |
| --- | --- |
| Annual Registration Fee | $250 |
| (Full Year) September – June | $11,635 |
| School Technology Fee (includes personal email and cloud storage) | $150 (Grade 7+) |
| After-School Special Programs (e.g. Martial Arts, Visual Arts, etc.) | $350 per session |
Sibling Policy
We are happy to provide a family discount for parents with two or more children enrolled in the school.
First Child:  Full Price
Second Child: 10% Discount
Third Child: 20% Discount
Talk to Us
Choosing the right private school is an important decision –
talk to us about your educational goals and we can help answer
all your questions so that you can make an informed decision
about the best private school for your children.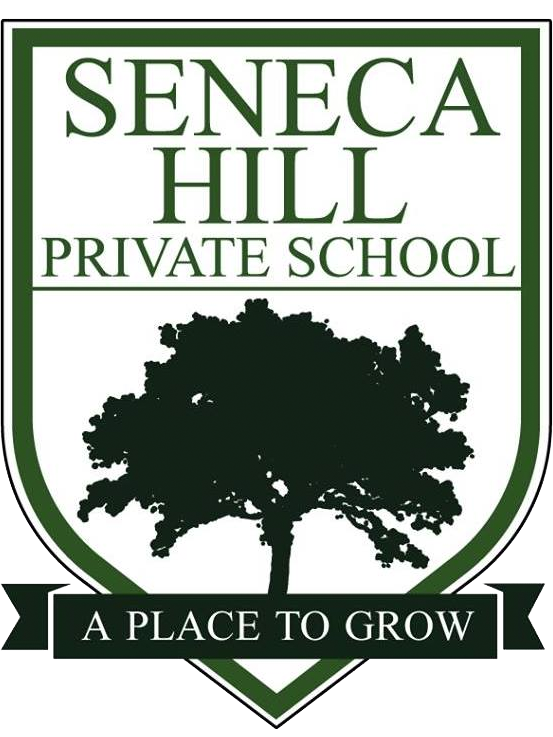 Convenient location
We are conveniently located at Don Mills and Lawrence, right next to the unique Shops at Don Mills plaza.
Our address
Seneca Hill Private School
33 Overland Drive North York, Ontario M3C 2C3
Tel: 416.499.8790
Email: [email protected]