International student program at Seneca Hill Private School
Helping international students with all aspects of their schooling needs
ESL Preparation Certificate Program
This program has been uniquely designed for students with little or no previous experience in English language communication.  Over the course of one year, students will develop tools in speaking, listening, reading and writing as well as other specialized communication environments (scientific English, business etiquette, academic writing, etc.).  This program provides students with the requisite English language skills they need in order to begin high school credit courses.
Our carefully crafted ESL curriculum is designed to take students from any level of English Proficiency and provide them with a solid foundation in the language.  Our program focuses on the four basic elements of the English language – Reading, Writing, Grammar and Conversation.  Through our ESL classes, after-school workshops, mentorship program and various other integrative activities, international students will be given ample opportunity to enhance their English language skills.  By the end of our program, students will emerge confident in the proper foundation they received in English.
As a result, determining the level of English proficiency of any prospective student applicant is very important to us.  We believe that it is crucial for a student to have English skills which will enable him or her to participate fully while attending classes with English students.
With each application, we require an indication of the student's current English level.  In most cases, the best indicator is the result of the TOEFL test, which can easily be arranged in the student's home country.  If the student is in Toronto, they may arrange to take the school's English Proficiency Test as an alternative.
High School Program
For those students who already have a basic proficiency in English, they may apply directly to our Ontario Secondary School Diploma (OSSD) Program.  This program provides students with a broad curriculum approved by the Ministry of Education and leading up to University or College studies.  Students can take courses from any of our three main department streams: English & Humanities, Mathematics & Science, and Business & Economics and must complete the requirements for the OSSD.
Our program also includes a variety of field trips which introduce Canadian culture, history and topography to ESL speakers.  Through this cultural exchange, our students become acclimatized with life in Canada and its vibrant culture.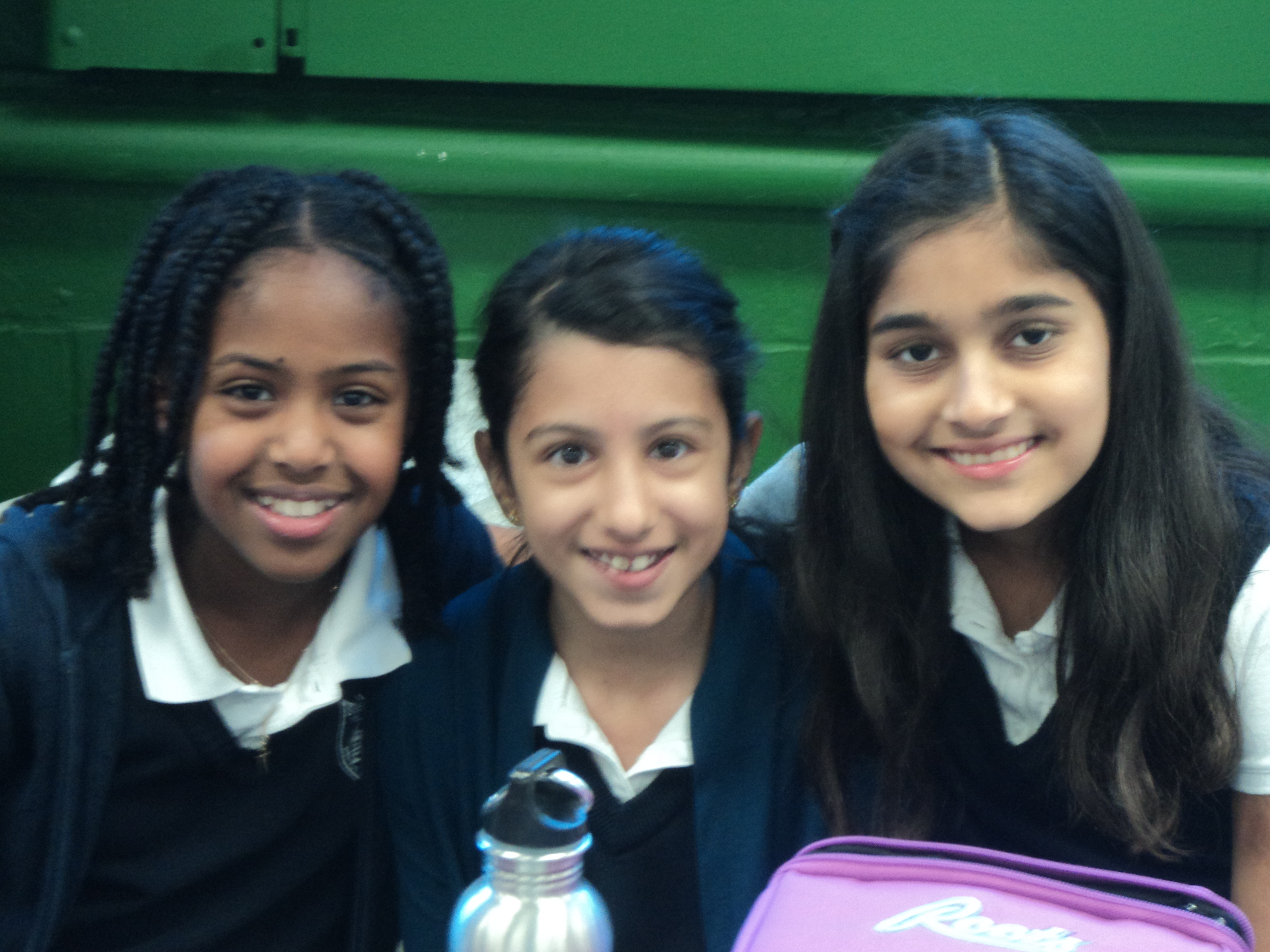 Accreditation
International students who complete at least 4 years of study at Seneca Hill do not have to write the TOEFL in order to gain entrance to a Canadian University.
International students who complete less than 4 years of study will be required to write the TOEFL exam.
Ontario Universities require a minimum score of 550 on the Test of English as a Foreign Language (TOEFL) test, with most requiring a score of 580 or higher.
Our ESL programs are focused on a three-stream approach: high school credits, after school workshops, and cultural exploration.
High School Credits
After School Workshops
Cultural Exploration
English as a Second Language Level 1
Conversation Skills
CN Tower,
View From The Top: Toronto
English as a Second Language Level 2
Academic Writing
Ottawa,
Tour of Capital Hill
English as a Second Language Level 3
Confidence in Speaking
Zoological Exploration,
Trip to the Toronto Zoo & Ripley's Aquarium
English as a Second
Language Level 4
Business Etiquette
Entrepreneurial Tour,
A tour of three Canadian businessesNatural Wonder of the World: Niagara Falls
Cultural and Historical Field Trips:
• Bata Shoe Museum
• CN Tower
• Royal Ontario Museum
• Ontario Science Centre
• Casa Loma
• Art Gallery of Ontario
• Blue Mountain Skiing
• Toronto Zoo
• Ripley's Aquarium
• Canadian Businesses
• Parliament Hill (Ottawa)
• Niagara Falls
• Black Creek Pioneer Village
• Shopping Trip
• City Festivals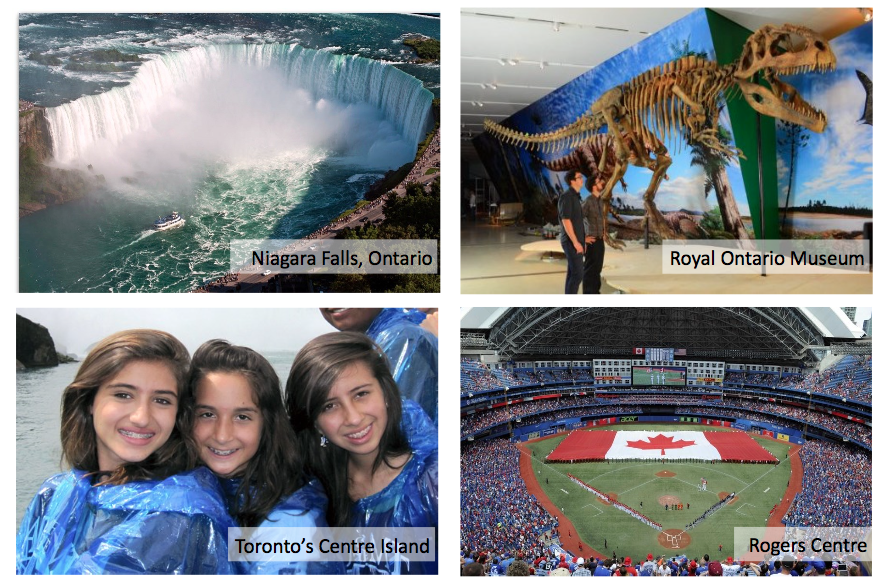 Homestay
Seneca Hill Collegiate offers a full-service homestay program for international students.  A homestay program provides accommodation and meals throughout the student's time of study.  SHC believes the most effective way to learn English is through total immersion.  Therefore, students who choose the homestay program are likely to improve their language skills outside of the formal classroom setting.
Matching host families and students is a delicate process.  Potential host families are screened including a number of interviews and home inspections.  The backgrounds of host families are diverse and students are given a number of options when choose their host family.  Options include families with: pets, other international students, children, and a number of lifestyle choices.
Homestay students are provided with three full-balanced meals per day. In addition, accommodations are fully furnished with a separate bedroom containing a bed, dresser, closet, work station, good lighting, clean towels and linen, and access to laundry facilities.  As part of the three pronged ESL approach, students are encouraged to partake in the host family's outings, and traditions.
If interested, please notify the school during the application process and we will be happy to provide you with more information.
Small Class Sizes
Providing your child with the attention and guidance necessary starts with our commitment to small class sizes. With fewer children than public school in each class, teachers can focus on the needs of each unique child. 
Personal Goal-Setting
What is a priority for your child may be different than his or her peers. We work closely with parents, teachers and each child individually to set personal goals, set strategies to achieve these goals,  and reflect on progress made month over month.
Bully-Free-Zone
By creating a culture where everyone belongs, bullying is less of a problem. Our school prides itself with the values of inclusion and friendship for all students, despite their age, race, culture, religion, etc. We offer a place where all our students can feel safe and focus on their growth and development.
Admissions – International Students
Application Process
Please submit the following to the school office or by email to [email protected]
A completed Seneca Hill application form.
The following supporting documents must also accompany the application form.

A copy of the student's academic record including copies (and translations) of report cards and standardized examinations.  For Grade 9 or 10 applicants, please submit official school reports from the previous two years.  For Grade 11 or 12, please submit copies of all high school reports and standardized examinations.  No equivalent credits can be granted without this documentation.
A copy of the applicant's birth certificate or passport.
Recommendation of current school principal/teacher/guidance counsellor concerning behaviour, attitude and work ethic.
For students applying to Grade 11 or 12 from an Ontario high school, please attach a photocopy of your Grade 10 Ontario Secondary School Literacy Test result.
An interview with the school Principal or Director may be arranged if deemed necessary.

Non-refundable application fee ($250).
Once these documents have been submitted, Seneca Hill Private School & Collegiate will review the entire application.  If the applicant is accepted, we will require the following in order to issue an admissions letter for student visa purposes:
Full payment of the school's tuition fees.
Details of living arrangements in Toronto with parent/guardian declaration, or application for SHC's homestay program.
Once these are received, Seneca Hill will issue an official letter of acceptance and a tuition receipt, which can be used for immigration purposes.  Canadian immigration requires that a student visa be processed in the country of origin, not in Canada.  However, the Immigration office may change the school designation on a student visa for a student transferring from another Canadian school.
Student Program, Fees, and Dates
Tuition
Application Fee
$250
(Sept – June)
Grades JK to 8
$13,385
(Sept – June)
Grades 9 to 12
$16,750
Textbooks & Uniform
$750
School Activity Fee
$375
Health Insurance approx. $750
ESL Certificate Program
| | |
| --- | --- |
| Application Fee | $250 |
| (Per Semester)ESL Certificate Program | $4,700 |
| (Full Year) ESL Certificate Program | $16,750 |
ESL Camps
| | |
| --- | --- |
| Two-week Camp | $2,450 |
| Four-week Camp | $4,675 |
Homestay
| | |
| --- | --- |
| Homestay application fee | $250 |
| Monthly Cost  (varies with family) | $900 – $1,500 |
| Guardianship Cost (if required) | $2,000 |
Talk to Us
Choosing the right international school is an important decision –
talk to us about your educational goals and we can help answer
all your questions so that you can make an informed decision
about the best international school for your children.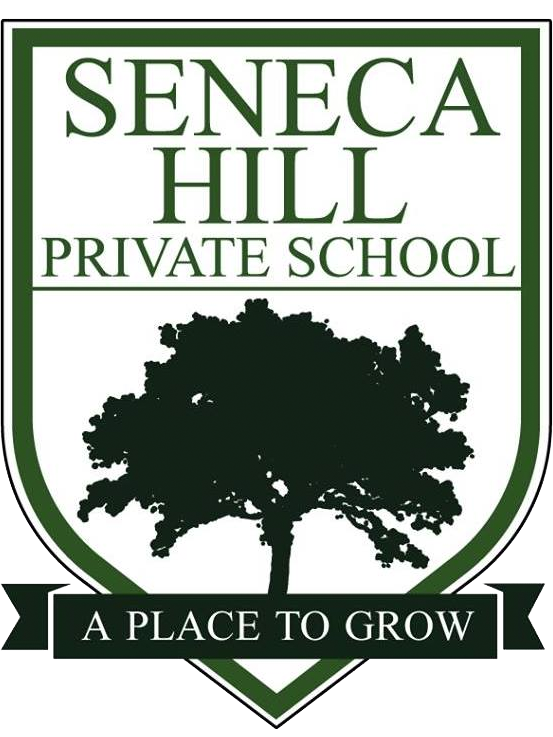 Convenient location
We are conveniently located at Don Mills and Lawrence, right next to the unique Shops at Don Mills plaza.
Our address
Seneca Hill Private School
33 Overland Drive North York, Ontario M3C 2C3
Tel: 416.499.8790
Email: [email protected]